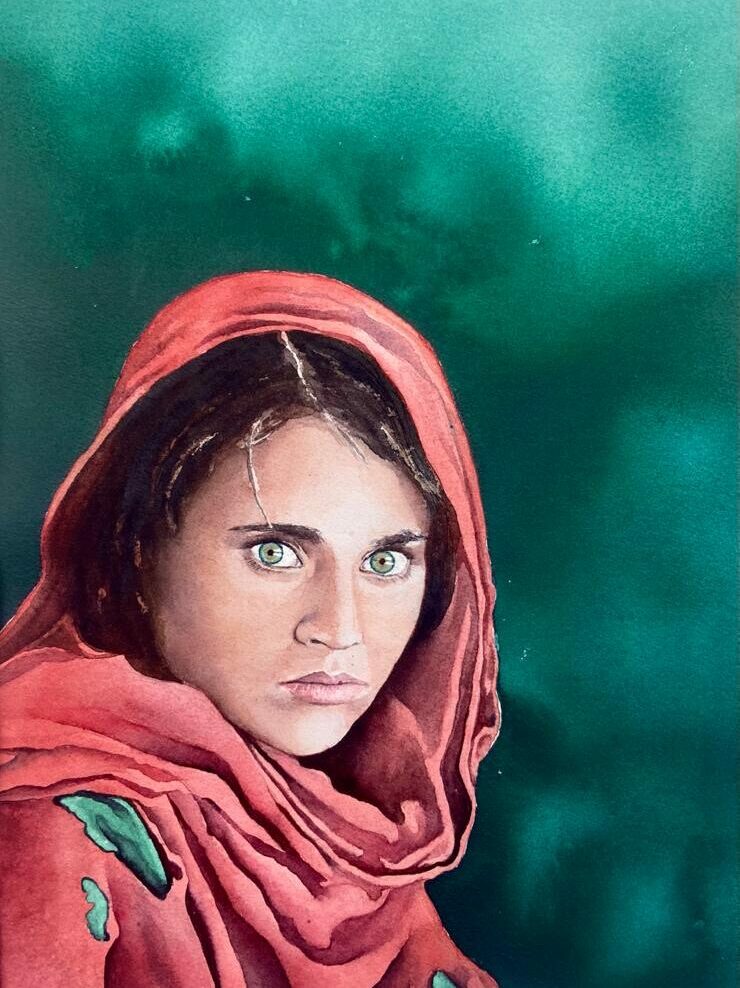 Watercolor Spring Semester
(Danish below)
Watercolor for beginners is a class for people who would like to learn the basic skills of watercolor-painting. This class will focus on color-theory, brush-technique and how to build up a painting right from drawing the motive to laying down the colors.
This class will focus mainly on portraits and figures (not landscapes)
No previous experience is needed, all you need is a positive approach to learning and growing through experience, experimenting and making mistakes, which in this class is considered a vital part for learning and growing!
We will start by painting the same motives, but as the class advances, students are encouraged to pick their own motives and add personal and creative elements to the paintings.
---
Akvarel for begyndere er et kursus for folk, der gerne vil lære nogle af de grundlæggende færdigheder inden for akvarelmalning. Kurset fokuserer på farveteori, pensel teknikker og hvordan man opbygger et maleri lige fra at tegne et motiv til at farvelœgge det.
Dette kursus fokuserer hovedsageligt på portrætter og figurer (ikke landskab)
Ingen tidligere erfaring er nødvendig. Alt hvad du har brug for er en positiv tilgang til læring og vækst gennem erfaring, eksperimenter og fejltagelser, som på dette kursus betragtes som en vigtig del, for at kunne lære og udvikle sig!
Vi begynder med at male de samme motiver, men som kurset skrider frem, opfordres eleverne til at vælge deres egne motiver og tilføje personlige og kreative elementer til malerierne.
---
Corona pass:
Corona Passes is mandatory in any indoor and business outdoor scenario. It is the responsibility of the business owner to ensure you have a negative test, or that you have been vaccinated or have had corona. We are asking that everyone please be sure you have completed one of the latter before coming to the workshop. If you come to the workshop without this, we are obliged to not let you participate and we can not give a refund at this point.