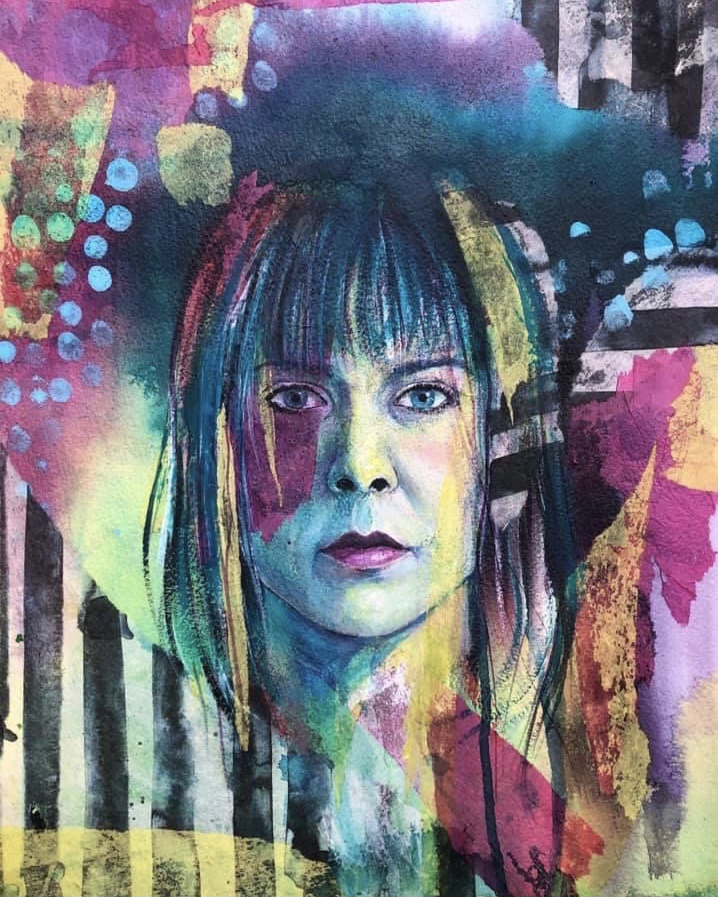 In this intuitive painting class you will be invited to explore your own creativity and create images from within your own soul. The purpose of the class is to have a safe space, where you can exercise your creativity, learn and grow while discovering your own uniqueness through expression.
The class is for beginners as well as for people with experience. Weather you are into abstract or figurative expression, this class is inviting you to develop your own personal style through acrylic painting and various mixed media methods.
Artistic expression can be very liberating and therapeutic, and also sometimes deeply personal. In this class there is room for it all.
In the beginning of each class there will be a short guided meditation to ground and relax so you can connect deeper with yourself before we start painting. Each class will include 2 hours of exercises that will give you knowledge, insight and experience with the mediums we are using and how you can apply them in your own way, followed by 2 hours of free painting, with a small break in between. We keep it small and intimate so therefor this class will max have room for 6 students.
This is not a art-therapeutic class, but contains therapeutic and self-reflecting exercises.
The class accommodate both English and Danish speaking students.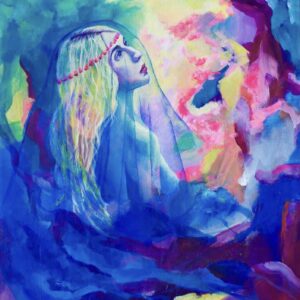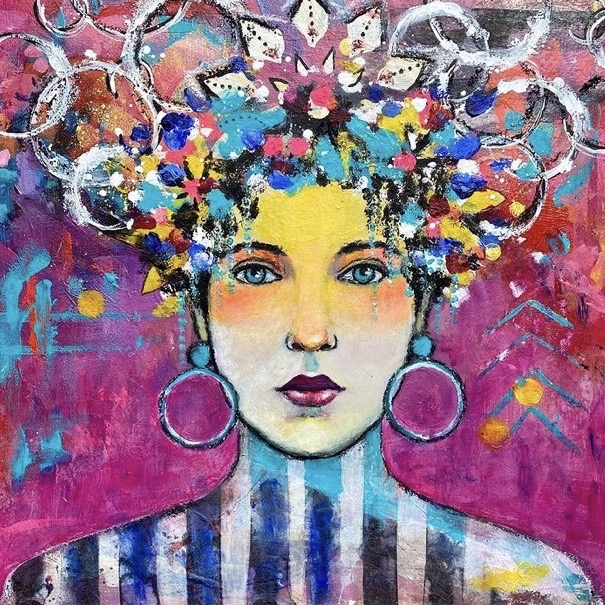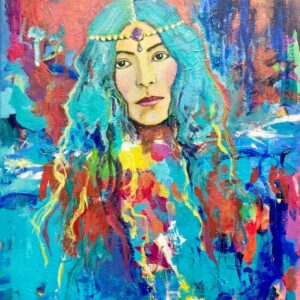 What you will gain from this class:
Basic knowledge of acrylic painting and color theory.
Mixed media methods.
A safe space to discover your creativity and explore and develop your own unique painting style.
Focused time to connect with yourself and your creative soul.
Support and guidance though creative blockages (may they occur).
REGISTRATION, TIME AND LOCATION:
This course will run 5 times every Friday from August 13th to September 10th from 12- 4 pm.
The classes takes place in Are Escape Studios at Blegdamsvej 68 (across from Rigshospitalet).
You can book ONE TIME for 550 DKK
(This is for you who wan't to dip your toe and learn a little bit more)
You can book THE WHOLE COURSE for 2500 DKK
(This is for you who wan't to take your creativity serious and dive deeper into expressive painting)
Both options include all high quality art-material and can be booked though Art Escape Studios here.
CORONA PASS:
Corona Passes is mandatory in any indoor and business outdoor scenario. It is the responsibility of the business owner to ensure you have a negative test, or that you have been vaccinated or have had corona. We are asking that everyone please be sure you have completed one of the latter before coming to the studio. If you show up without this, we are obliged to not let you participate and we can not give a refund at this point.